Certified Home Health Aide will assist you in your activities of daily living such as grooming, bathing, hygiene, nutrition intake, and light housekeeping.
Durable Medical Equipment will assess the patients need for home equipment such as canes, walkers, wheelchairs, and provide you with the highest quality equipment through our DME contractor.
All services are provided by licensed professionals with years of experience in Home Health.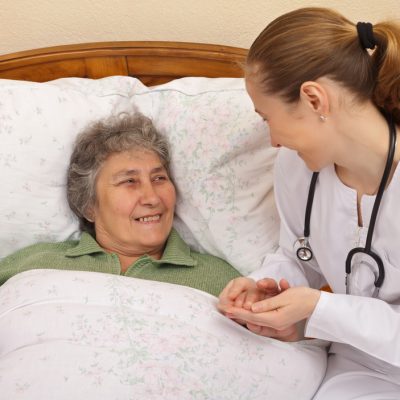 Physical Therapists will assess the patient's physical condition and establish a physical therapy plan that will help that will help patients achieve maximum independence with their activities of daily living and minimize joint and muscular pain. Training for safe ambulation, transfer, and gait balance will be provided.
Occupational Therapists will work with patients in achieving independent living goals, through exercise programs and adaptive equipment.
Speech and Language pathologists will assess, diagnose, and treat those individuals with speech and language difficulty, problems swallowing and cognitive-communication disorders.
Registered Nurses and Licensed Vocational Nurses evaluate, assess patients medical needs and render treatment, instruction and teaching in accordance with the Plan of Care, which is duly approved by the attending physician.
Medical Social Worker will assess your psychosocial needs and long term planning goals.
Registered Dietitians will asses your nutritional needs and provide plans for your specific diet.